TFG CREATES Real Impact

We've helped Northern California founders raise over $700MM to date.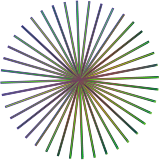 SUCCESS
To date—we have helped founders raise over 700M$ and receive over 68M$ in grants—ultimately creating more than 2700 jobs
TFG supports ambitious founders
TFG clients significantly outperform peers in successfully winning Small Business Innovation Research (SBIR) government grants. Only 15% of Phase I California state applications receive funds in this highly competitive and hard-to-navigate program, while 57% of TFG founder applications were funded!
Currently, the phase I budget is $295,924 for a project timeline between 6 months to 2 years. The phase II budget is $1,972,828 for a project timeline between 1 to 3 years.